Posted by DCAdmin
On November 4, 2021
0
The Indonesian government has decided to reduce the mandatory quarantine period for international travelers, both Indonesian citizens and foreigners, from five to three days.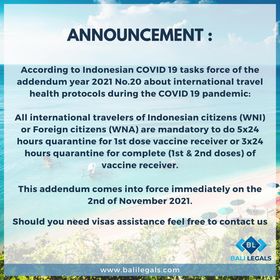 If you need any further assistance, contact Bali Legals to discuss your visa requirements.
Please follow our Facebook page and Instagram account for all the latest news and information.