Posted by DCAdmin
On July 7, 2021
0
Here is the official document stating that to apply for any offshore evisa you will need pcr negative test result, vaccine card and statement agreed to be quarantine at least 8 days.
Any agent saying otherwise is clearly not up to date with current immigration protocol or just after your money.
Onshore currently doesn't require vaccination.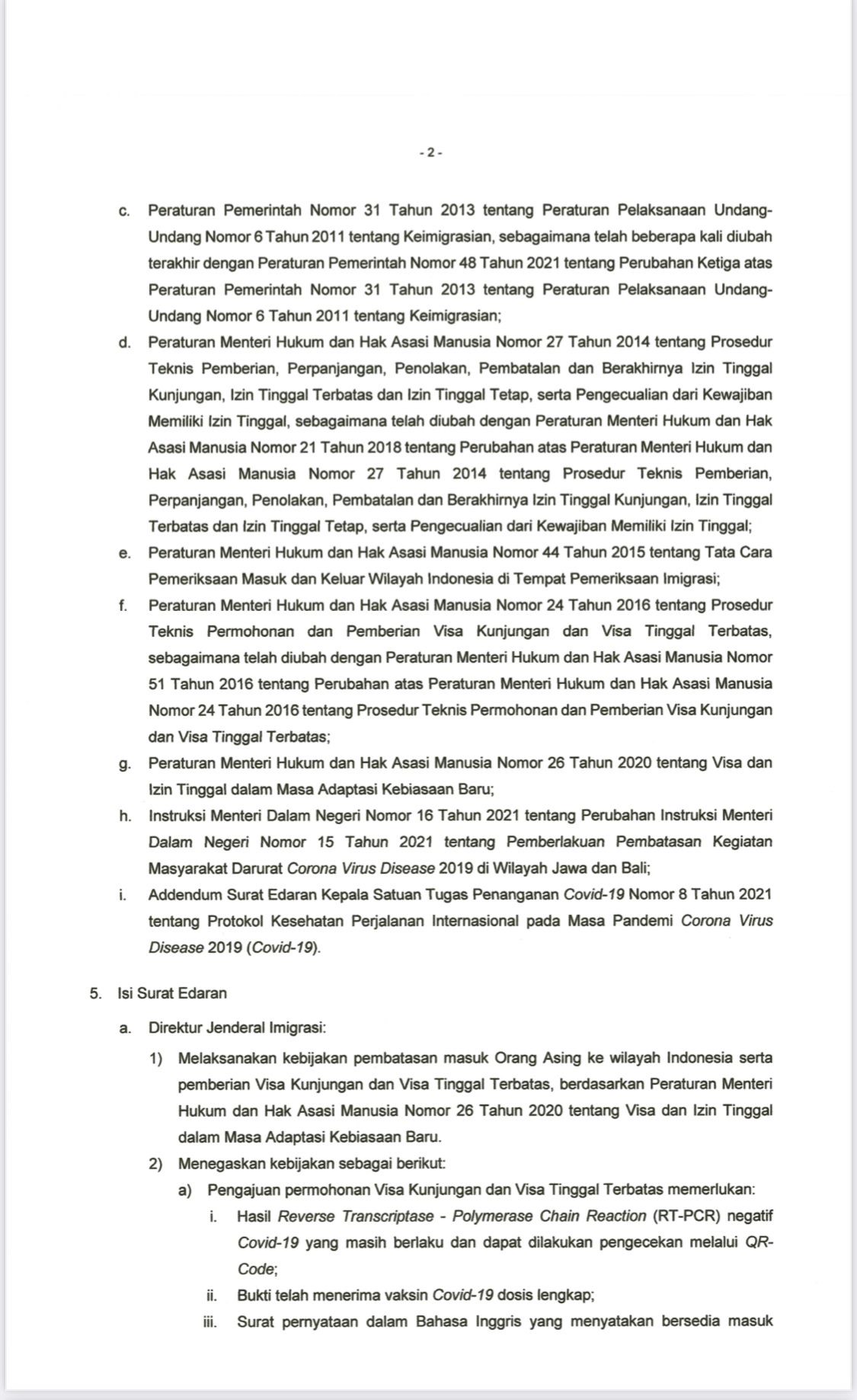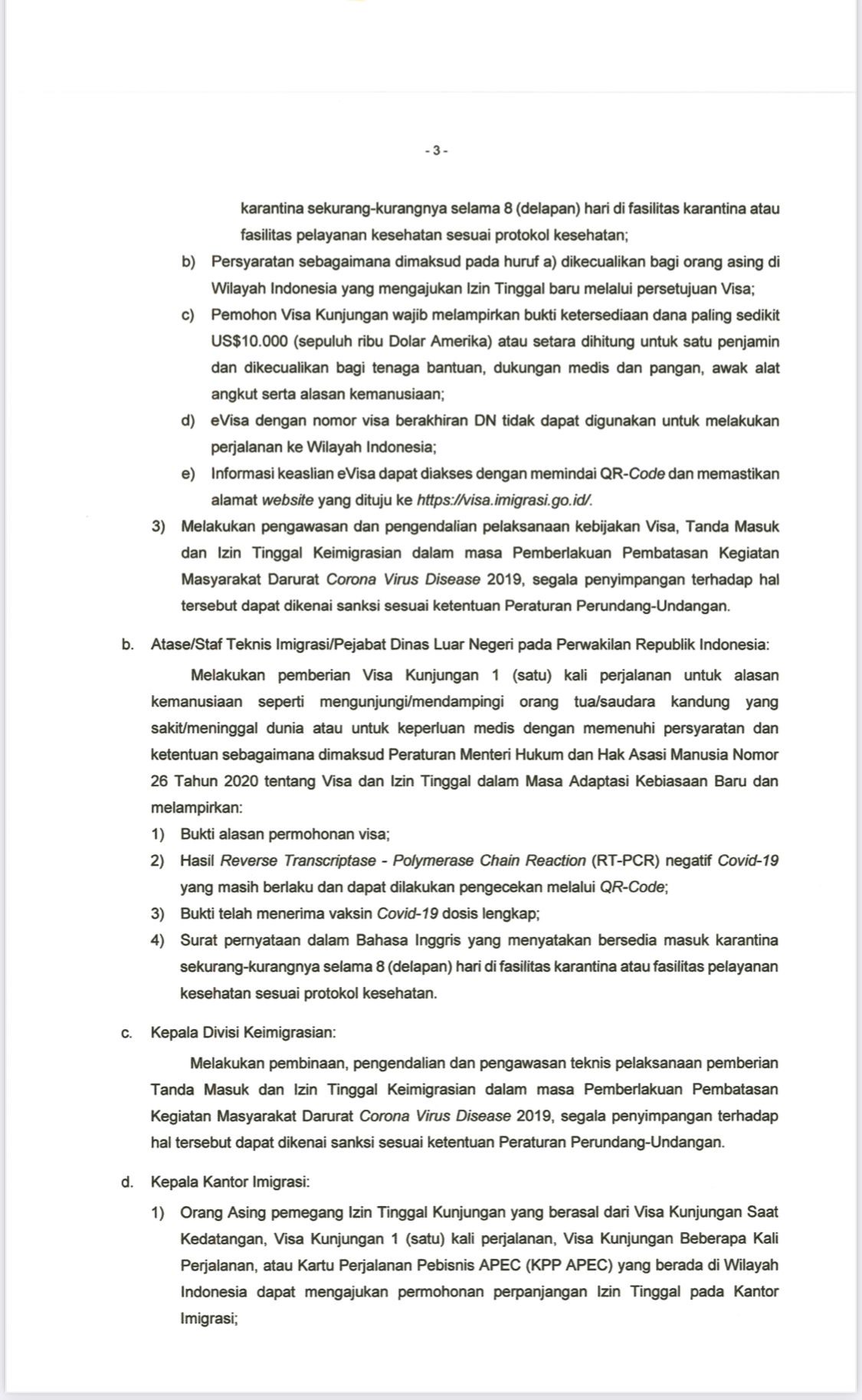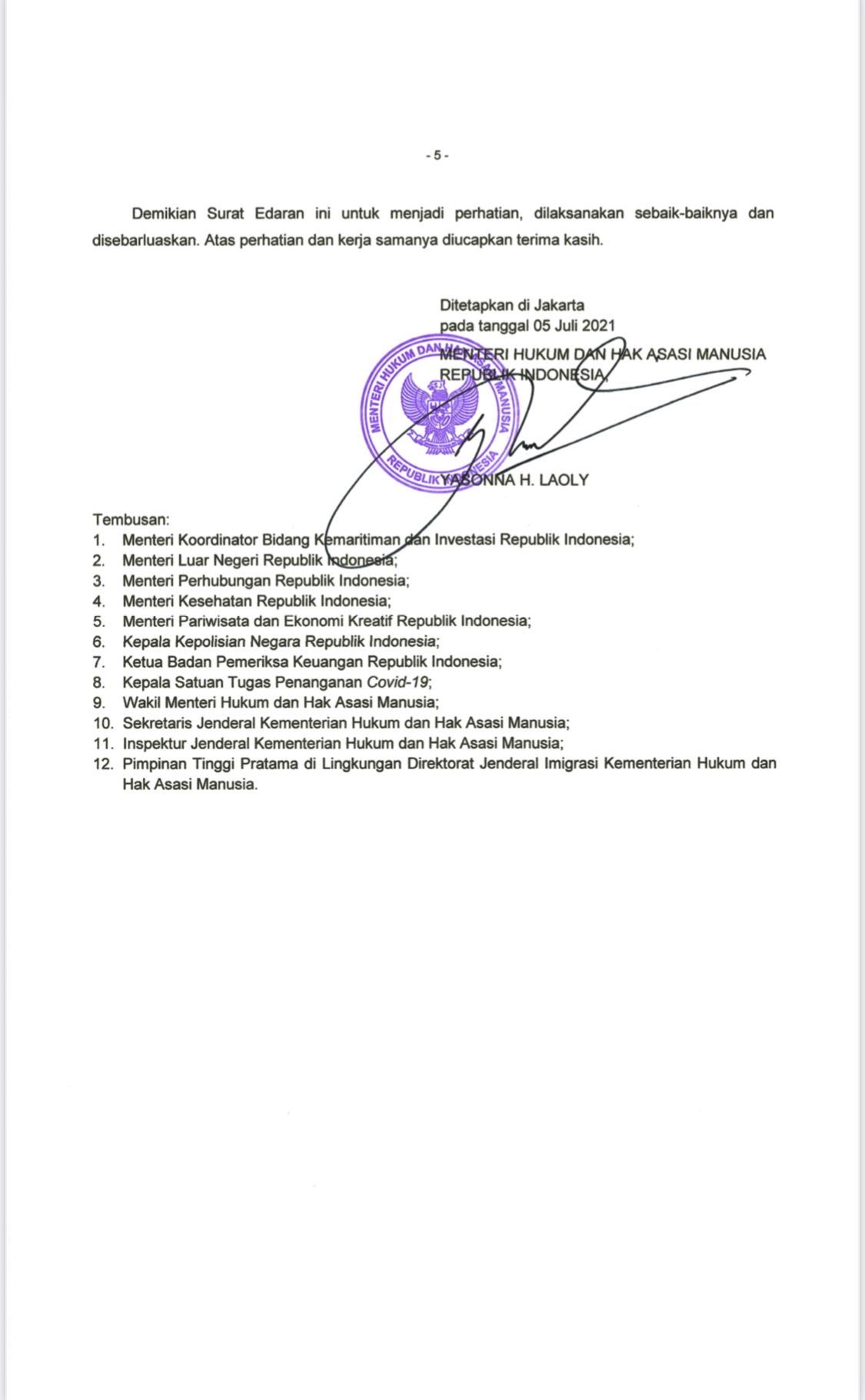 If you want an honest and trustworthy visa consultant then come to Bali's best.
If you need any further assistance, contact Bali Legals to discuss your visa requirements.
Please follow our Facebook page and Instagram account for all the latest news and information.