Posted by DCAdmin
On October 18, 2021
0
Bali Opens to 19 Countries
Bali is cautiously opening up to 19 countries.
You can now come with regulations and quarantine here in Bali.
It's a small step in the right direction to open up to all countries.
Please be supportive even if your country isn't on the list yet.
This will help all struggling businesses slowly open up for trading.
It's now that we need everyone's support more than ever to help our island.
If your country is on the list then you can apply for the B211a visa with us and we will issue it in 5 working days.
As Bali's number one visa consultants with offices in Seminyak and Canggu, there's no one better placed to get you here.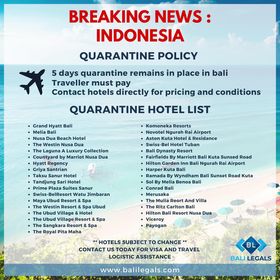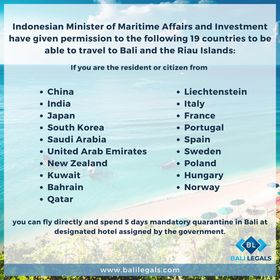 If you need any further assistance, contact Bali Legals to discuss your visa requirements.
Please follow our Facebook page and Instagram account for all the latest news and information.