Posted by DCAdmin
On April 5, 2021
0
We have just had more visas for Bali issued for our awesome and patient clients.
Here we have;
investor kitas
family kitas
retirement kitas
If you want to get to Bali then come to the islands most efficient and transparent visa consultants.
Lots more visas to come next week for our clients too.
There's nothing better than getting visas for our amazing clients.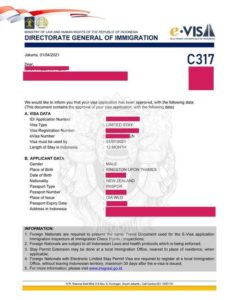 For help getting to Bali, simply contact Bali Legals.
Please follow our Facebook page and Instagram account for all the latest news and information.